Outstanding quality, decades of experience
High quality dental services
State-of-the-art dental laboratory
Our three-storey laboratory opened in 1995 In Szombathely, next to the Boating Lake, with the aim of using the most modern machines, techniques and materials of the present day, as well as outstanding professional dedication quality dental services offer to your customers across Europe. We strive to build a long-term working relationship with our partners based on mutual trust and satisfaction.
Dental our laboratory for many years accredited practical training centreis involved in the vocational training of dental technician students. 
Try it without risk!
Get our trial pack now with 5-10 Zircon crowns and 10-12 metal ceramic crowns FREE!
without claiming completeness:
We deliver with our own car and courier!
The completed orders will be delivered by our laboratory's own courier car on the Vienna - Linz - St Pölten - Passau - Graz Klagenfurt line, so we can guarantee fast and punctual delivery without the need for external service providers.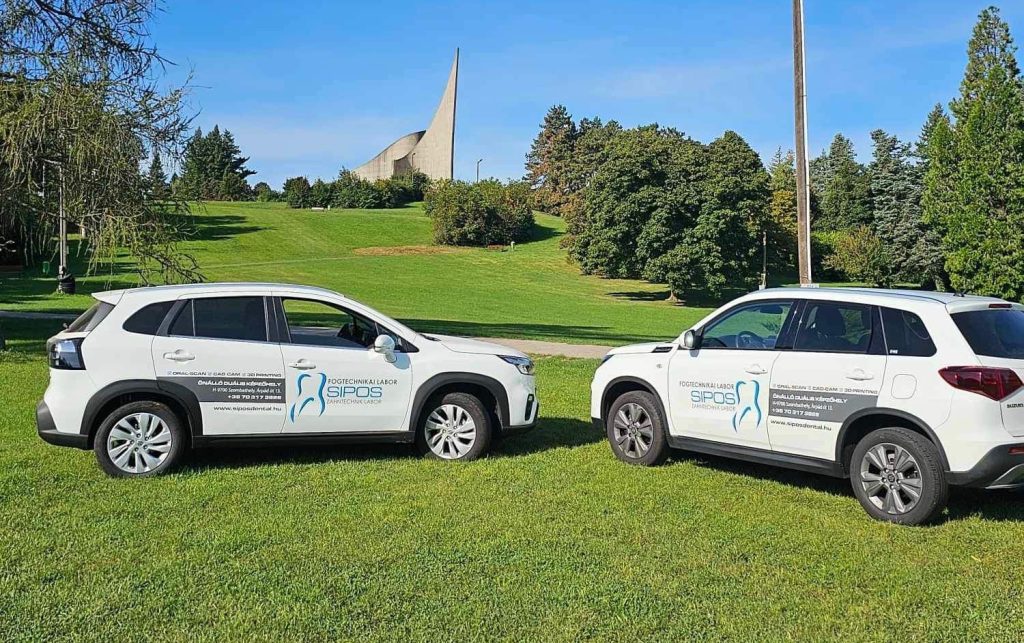 What our customers have said about us
The most modern materials are used to produce works of very high aesthetic quality, guaranteeing quality, comfort and aesthetics.
It is a pleasure to work with them. The work they deliver is always of high quality, with attention to the smallest detail. I can only recommend!